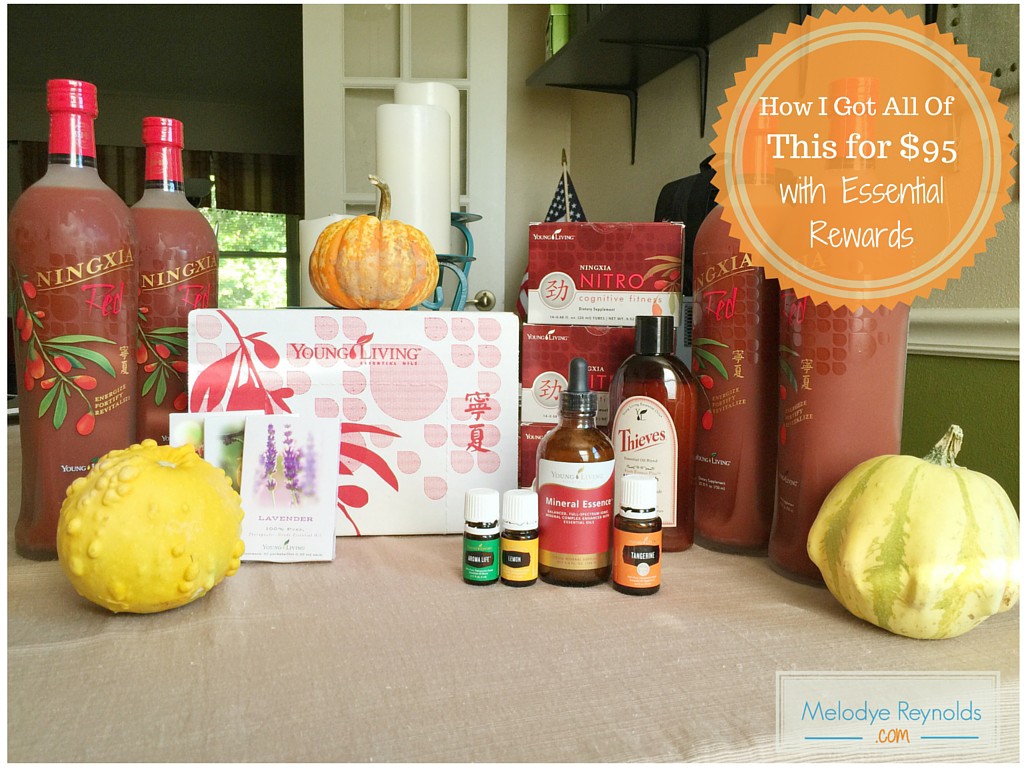 Essential Rewards is an amazing monthly program that Young Living offers to help you save money and get even more of their awesome products. To learn more about the program itself you can check out a post I wrote here.
I order products from Young Living every month because we love them and use them so much. I don't just order oils either. I order household goods and have them delivered to my door. Shampoo, conditioner, lotion, cleaning products, supplements…the list goes on. Not only am I getting toxic free quality products but I am spending less time at the grocery store…and saving money!
I often laugh when I hear people say that the products are "too expensive" or "pricey". If you are smart about how you order and know all of the options Young Living offers, you can save up to 54% off of retail prices like I did this month. (You are talking to a former extreme couponer here after all. I love to save in any way I can!)
Let me break it down for you.
Here is what I ordered.
4 bottles of Ningxia Red
1 Box of 2oz Ningxia Red Pouches
3 boxes of Ningxia Nitro
1 bottle Theives Mouthwash
1 box of Lavender samples
1 box Peace and Calming Samples
1 box Thieves samples
All of that adds up to a whopping $475.73 retail.
By simply being a wholesale member I saved 24% which then made the total $338.25!
But wait, I saved even more…
The rewards program gives me 20% of what I spend back in points that act just like dollars. (This month Young Living also offered an extra 10% back in points as a part of their monthly promotions if you ordered though the essential rewards program so I actually got 30% back in points!) Total points earned for this month is 101. That's basically $101 I get in my Young Living account to spend on any product I want! So that reduces my total to $237.25.
And it doesn't stop there! Due to the awesome promotions that Young Living offers each month, I was able to get Mineral Essence, tangerine oil, lemon oil and aroma life oil for FREE! Just for ordering a certain amount. That is a total of $142.76 worth of product!
So after all of the savings due to essential rewards and Young Living's monthly promotions, it's like I paid $95 for my order this month.
(I actually get my product completely for free because I share how much I love the oils and Young Living in turn sends me a thank you check. I can show you how to do the same!)
So the moral of the story is this, if you are serious about using essential oils Young Living has it set up so that you can actually afford them. Using the rewards program and the promotions can save you a lot of money and get some great products into your hands.
UPDATE:
Since writing this post the essential rewards program has gotten even better! You save MORE!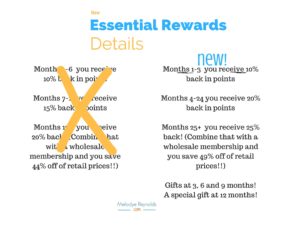 Blessings,
Melodye