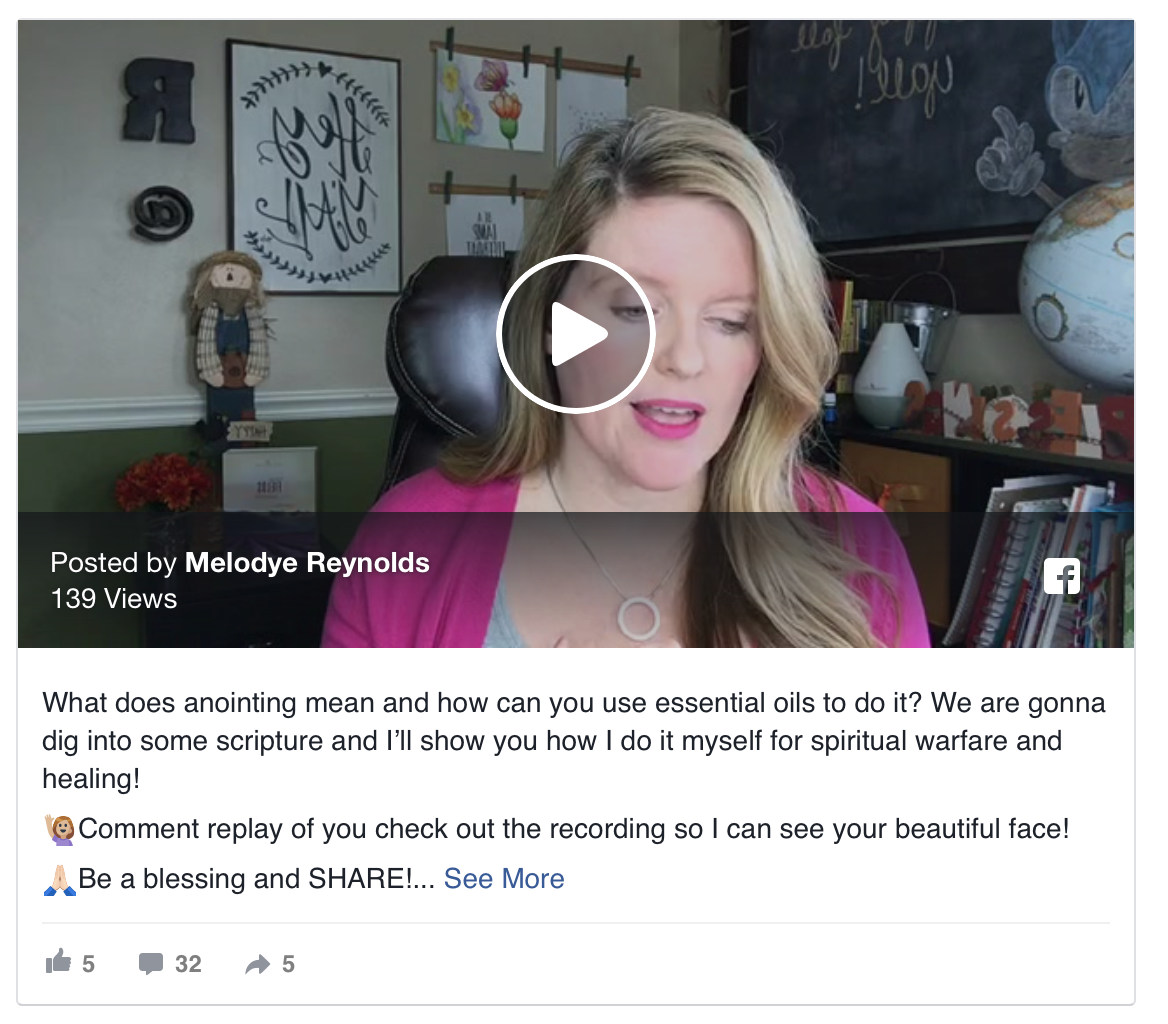 Essential oils are not anything new. They have been used for thousands of years and are even mentioned in the bible hundreds of times.
During biblical times essential oils were used for healing, maintaining wellness, spiritual purification (especially in the book of Esther, she used them for 6 months in purification and beauty treatments to prepare her for the king), emotional cleansing and to enhance spiritual states in worship. They were as commonly used as we use Tylenol now. We just forgot about them when cheaper synthetic medications became available, but we are finally getting back to using God's creation, plants, for our bodies.
I want to share with you another way essential oils were used during biblical times and that was for anointing. To anoint means to "cover, rub or smear the head or body (or object) with oil". In some cases it meant "to pour oil over the head or body (or object). These are translated from Hebrew and Greek.
In biblical anointing most of the time it was more than just a drop on the head but rather it was large amounts of oil. People mistakenly think that only olive oil was used but usually it was olive oil and aromatic liquids (essential oils) mixed together in large amounts. Think of the oil running down Aaron and dripping off his beard when Moses anointed him. That was no small amount of oil. Such a beautiful moment. Kings were always anointed with fragrant oils. There are 61 royal anointings in the bible and essential oil were part of each of them.
There are other times when there was rubbing or smearing of oils like when the woman anointed Jesus feet before His crusifixion.
Many times anointing the feet of your guests was done as they entered your home. It was massaged on their feet which made them feel welcomed and it also worked as deodorant because when people traveled they often got stinky! No air conditioning! It also soothed any cuts they may have gotten on their feet.
There are other instances of aniointing in the bible as well in which no oil was used but for today we are focusing on the ones that did.
Not only were people anointed in the bible but things were anointed as well. Shields were anointed to strengthen and sanctify them for battle and God's protection. See Samuel 1:21 and Isaiah 21:5 for examples.
Another example of a thing being anointed can be found in Genesis 35:14 when a stone pillar was anointed to seal a covenant between Jacob and the Lord.
Even bread was anointed in the bible so this means people during that time took essential oils internally. Check out Exodus 29:2, Leviticus 2:4, 7:12 and Numbers 6:15. The oil they anointed bread with contained essential oils.
Moses did lots of anointing of things such as the tabernacle and all that was contained inside (bowls, goblets, knives…on and on). This would have improved the priests health and protected them from diseases.
Moses was given a recipe by God Himself of essential oils to use for Holy Anointing.
All of this to say that we can do the same thing today. In the video I demonstrate how I anoint myself, my family and my home with essential oils and why that is so powerful for spiritual warfare, emotional support and healing. (Skip to 21:53 to see just the demonstration!)
If you would prefer to view this video on Youtube click HERE.
You can grab a copy of the book I am referencing, Healing Oils of the Bible by clicking HERE.
Blessings,
Melodye