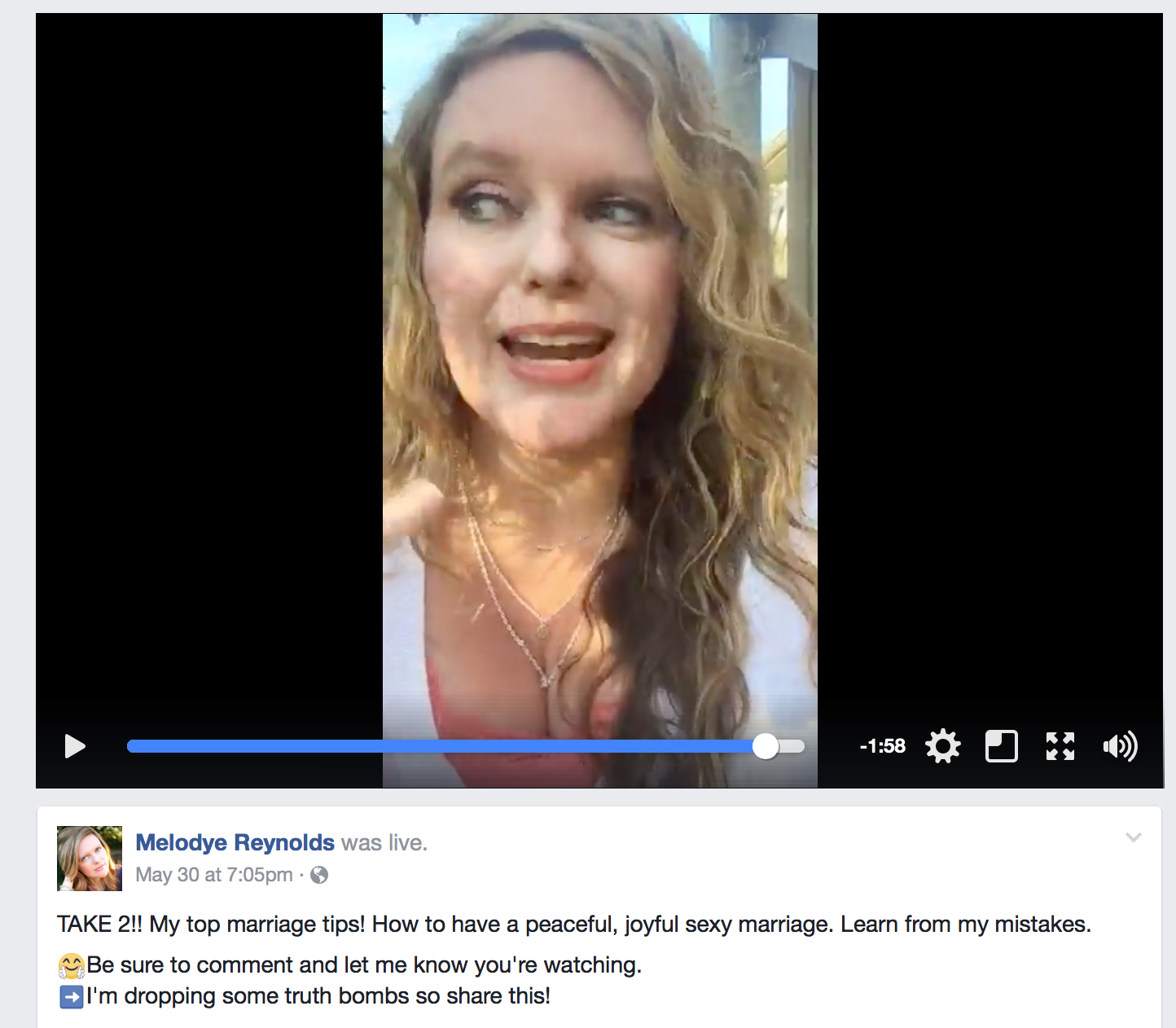 I get tons of questions about marriage from a faith perspective so I decided to share my top tips on a Facebook Live and get really honest. Take it from a girl that has made a lot of mistakes but found happiness. I have failed at marriage and succeeded so I discussed practical tips on how to have a peaceful, joyful and yes—SEXY marriage.
Be sure to leave a comment on the video because I love to see your face!
I pray this blesses you!
Blessings,
Melodye