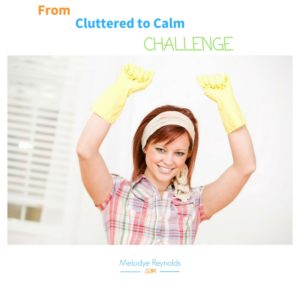 Are you ready to get some calm going in your life? One way to have more peace and more time to do what you want, is to get rid of clutter.
A cluttered space takes more time to clean and manage. It can cause your brian and thoughts to be cluttered. It can cause stress and can actually be costing you money!
I am here to help. In this 5 day challenge I will show you how to go from cluttered to calm in just a few minutes a day. Clearing out your space doesnt have to be an all day never ending event. It can actually be done quickly if you know how.
When I finally got rid of all of the time sucking clutter from our home it allowed me to make space and time for what really matters–my family, my business and myself.
Let me help you declutter and ultimately destress your home in just 15 minutes a day.
What You Will Get:
You will get a daily email for 5 days with specific action steps that will take you 15 minutes to complete and a video to talk you through it and provide emotional encouragement along with additional tips. You will also get several bonuses (see below).
In This 5 Day Challenge You Will Learn:
Why decluttering can make you feel more peaceful and in control of your life
How to decide what you need to keep and what you don't- practical tips!
How to stop managing stuff and start enjoying your life
How getting rid of clutter can give you more time
How clutter can hold you back spiritually- yuuuuup, it is true!
How clutter can effect your emotions and how to work through it
The best products to use to clean your space once the clutter is gone.
Step by step instructions for how to keep your space clutter free once you get it decluttered.
Check out the video below for full details on the challenge.
Meet Your Teacher:
Melodye is a busy homeschool mom and home business owner who has perfected simple systems to keep her home and business running smoothly. She has tackled clutter and has a passion for showing others that the benefits of simple living go far beyond just being organized. It is instead about creating more time to enjoy and create a life you love!
Fill out the form below to get access this challenge which will include:
Daily emails with quick action steps to walk you through clearing the clutter in your space and links to the daily videos.
Exclusive freebies and bonuses
Freebie #1

Room by Room Declutter Checklist PDF
Freebie #2

Declutter Affirmations PDF
Freebie #3

Quick Toss It List (Declutter Quick Start PDF)
BONUS:

Video Training- How To Declutter Your Time