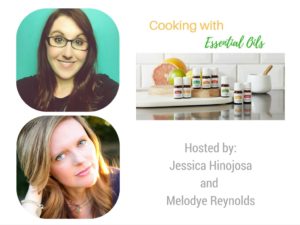 Dear fellow foodies,
Are you looking for ways to spice up your holiday meals this year? We have a great addition to your cooking skills and its all about using essential oils to add flavor and a healthy touch to your dishes!
There are so many ways to use essential oils. Cooking with them is a great way to add unique flavor to your favorite recipes and it is an amazing way to get them into your body for all the benefits as well.
In this class you will learn:
What essential oils are
3 Ways to use essential oils
Which essential oils safe to ingest
How to use essential oils to add an unexpected pop of flavor to your meals
How much of an essential oil to use when cooking (conversion chart)
Simple and easy tips for adding essential oils to your everyday food and drinks
Recipes for an entire holiday meal using essential oils
Fill out the form to get the class sent directly to your inbox NOW!