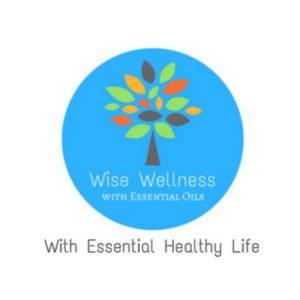 We are to have wisdom in everything that we do and that includes our health. The bible says, "If any of you lacks wisdom, you should ask God, who gives generously to all without finding fault, and it will be given to you." One way to get wisdom is to ask the Lord for it and another way is to learn from other wise people. Proverbs 13:20 says that if you walk with the wise you will become wise.
Getting and staying healthy is not as complicated as it can seem or as we can make it. As humans we tend to overthink and overcomplicate everything but I am here to help. I have a passion for helping women simplify their lives.
I help to run a private Facebook group with several other amazing faith based ladies in which we share how we use essential oils and other wise choices to help us to get healthy and strong. We share with you what we do daily to support our health. We give you simple and easy daily tips because HELLO, as women we don't have time for complicated!
Our group is an amazing Facebook community and I think you will find that we are very loving and a whole lotta fun. It's a great place to make encouraging and positive friends as well.
I would like to invite you to join our private group if you are wanting to get healthy or want learn more about removing the chemicals from your home. Our focus is on Young Living Essential Oils and products but also on what things we do day to day to live healthier, happier lives. We want to teach and encourage you by sharing our wisdom about what has helped us. It is a completely safe place full of like minded people.
(Please note: this is not for Young Living members.)
Fill out the form below and you will get an invitation in your inbox!
BE SURE TO CONFIRM YOUR EMAIL OR I CAN'T SEND YOU AN INVITATION.