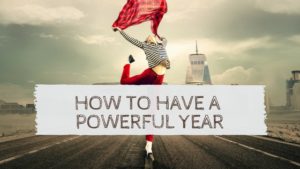 You know I couldn't leave 2017 behind without a word for you!!! Like many of you the beginning of a new year is a time of reflection for me. The past few weeks I've been looking back at 2017.
What a year! I had more challenges this year than I have ever had in my life. Pretty much through to the last minute. Physical, financial and spiritual BUT I knew God was growing me. I knew He had a purpose and I KNOW He is still at work.
Knowing that enabled me not to lose my mind. It enabled me to stay steady and determined. It enabled me to get to the breakthrough He promised me this time last year. I say this because I've never been able to do that before. I spent a lot of my life letting my emotions control me and drown out His voice.
So my word to you for 2018 is this. Make up your mind to see what God has planned for you no matter what the year brings.
James 1:6-8 says But when you ask, you must believe and not doubt, because the one who doubts is like a wave of the sea, blown and tossed by the wind.
That person should not expect to receive anything from the Lord.
Such a person is double-minded and unstable in all they do.
If God gives you a word, if He gives you a vision but you don't set your mind on it and BELIEVE IT, you lose it. You miss the blessings because you let doubt, fear, circumstances and other people's opinions change your mind. That's on you Boo! Getting a vision comes with responsibilities. YOU have to hold on to it, other people don't. You have to see it, other people don't. That's what faith is. Evidence of things NOT seen.
God's plans for your life will look crazy to other people. You'll be called names, judged and attacked. Let me offer you this way of looking at that. It's CONFIRMATION that you are on the right track. Do you think hell fools with people full of doubt?!?!? Do you think the Lord won't test you to see if you trust what He has spoken to your heart? To see if you REALLY want it?
Don't be tossed about this year. Stand firm. Stand steady. Save this post and come back to it all year. This isn't just a new year message, it's an every day word! Dig in your heels, put on your armor and hold your vision in your heart. Cling to it. Fight for it. Write it out (I'll be talking about how to do that in a live broadcast soon!)
A lump of coal only becomes a diamond with time and pressure. Let Him press out your anointing. You can do hard things. Don't be afraid of them. Have gratitude for them.
With that said my vision is more clear than ever. If you don't have one, pray for one. He will give it to you. Then go after it with all you've got. Don't get distracted, that's one of the enemy's biggest weapons. SET YOUR MIND AND KEEP IT SET!
May your 2018 be blessed. May God give you wisdom and favor in all things. May you find your fire and run with it.
For a free printable of James 1:6-8 to print as a reminder click here—->scripture printable
Blessings,
Melodye